School Clock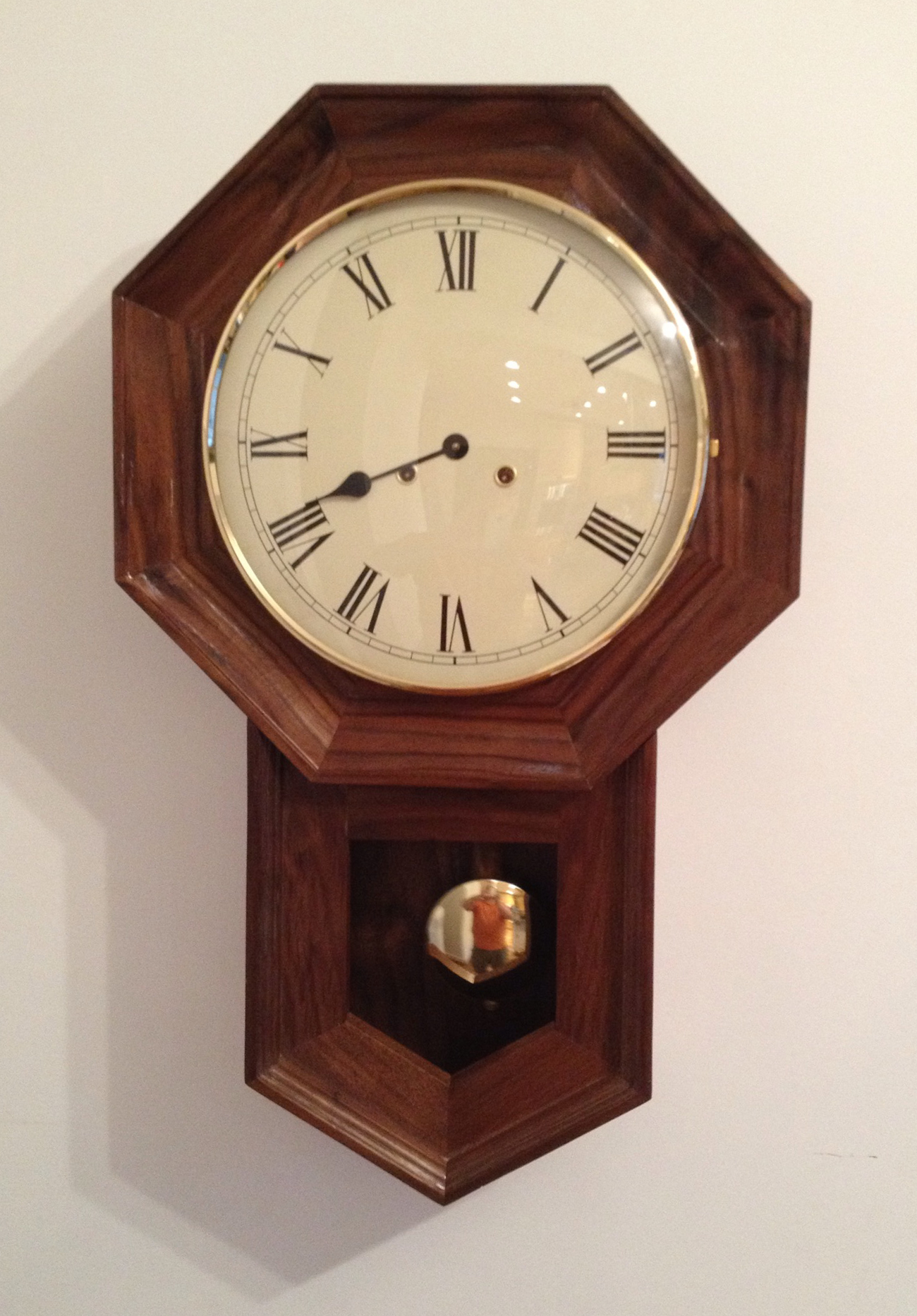 This is one of two clocks I made to replace it. All the wood parts were made from scratch from the same black walnut as the original and plans made from photographs.
ApplianceStand1The parts before final assembly.
Computer Desks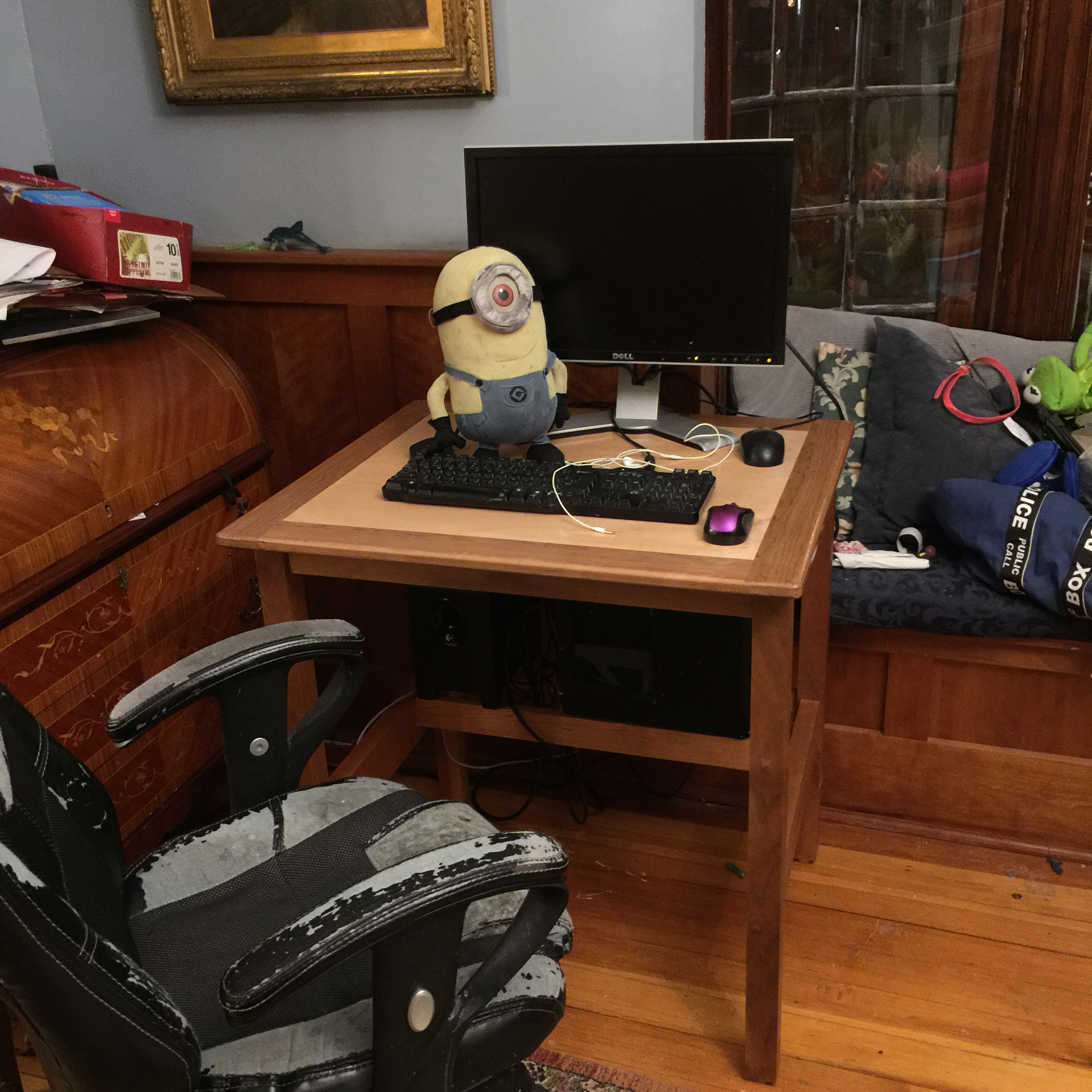 Here Bob the Minion is demonstrating the newly installed desk. The chair was also replaced after the photograph was taken.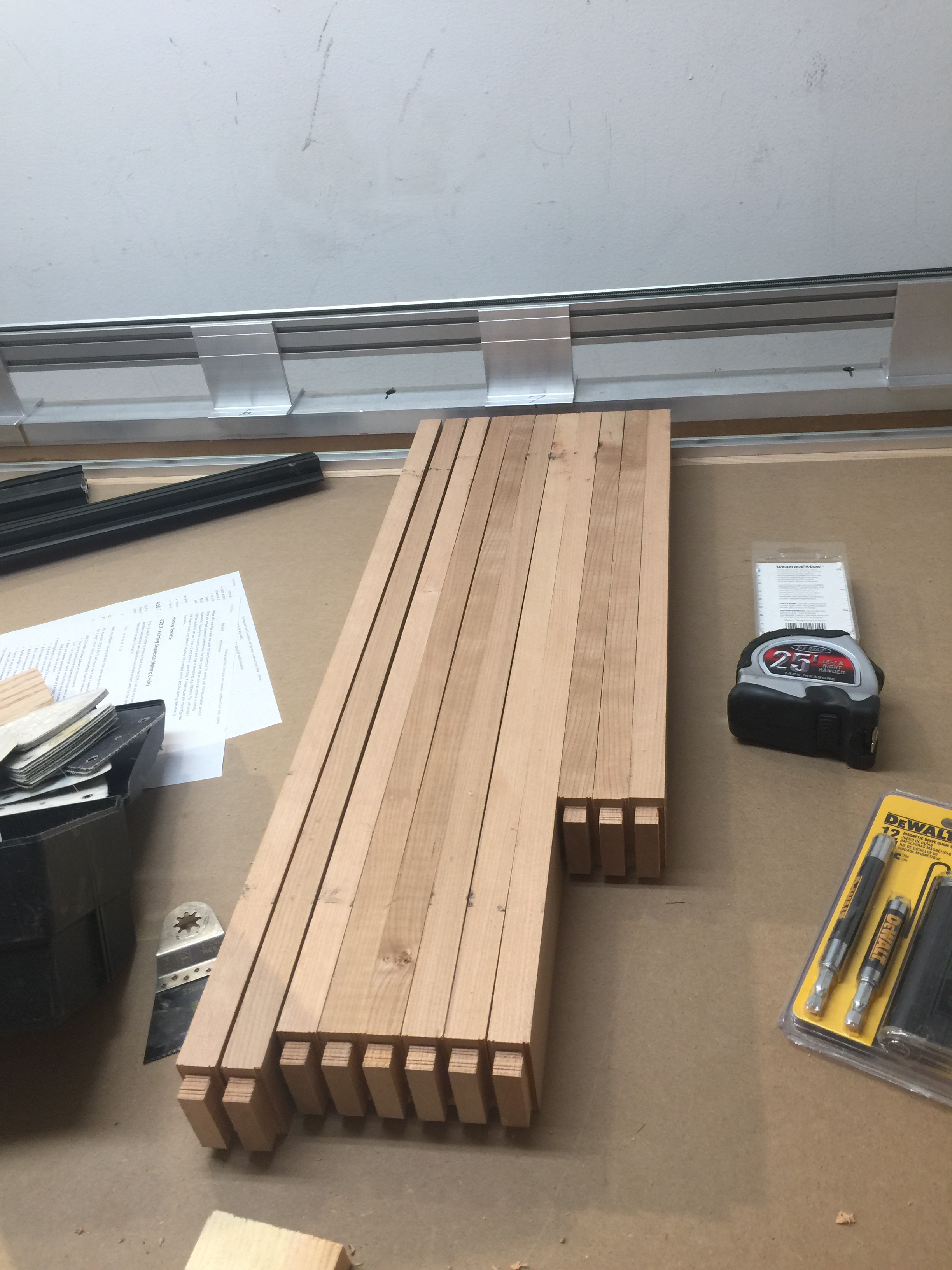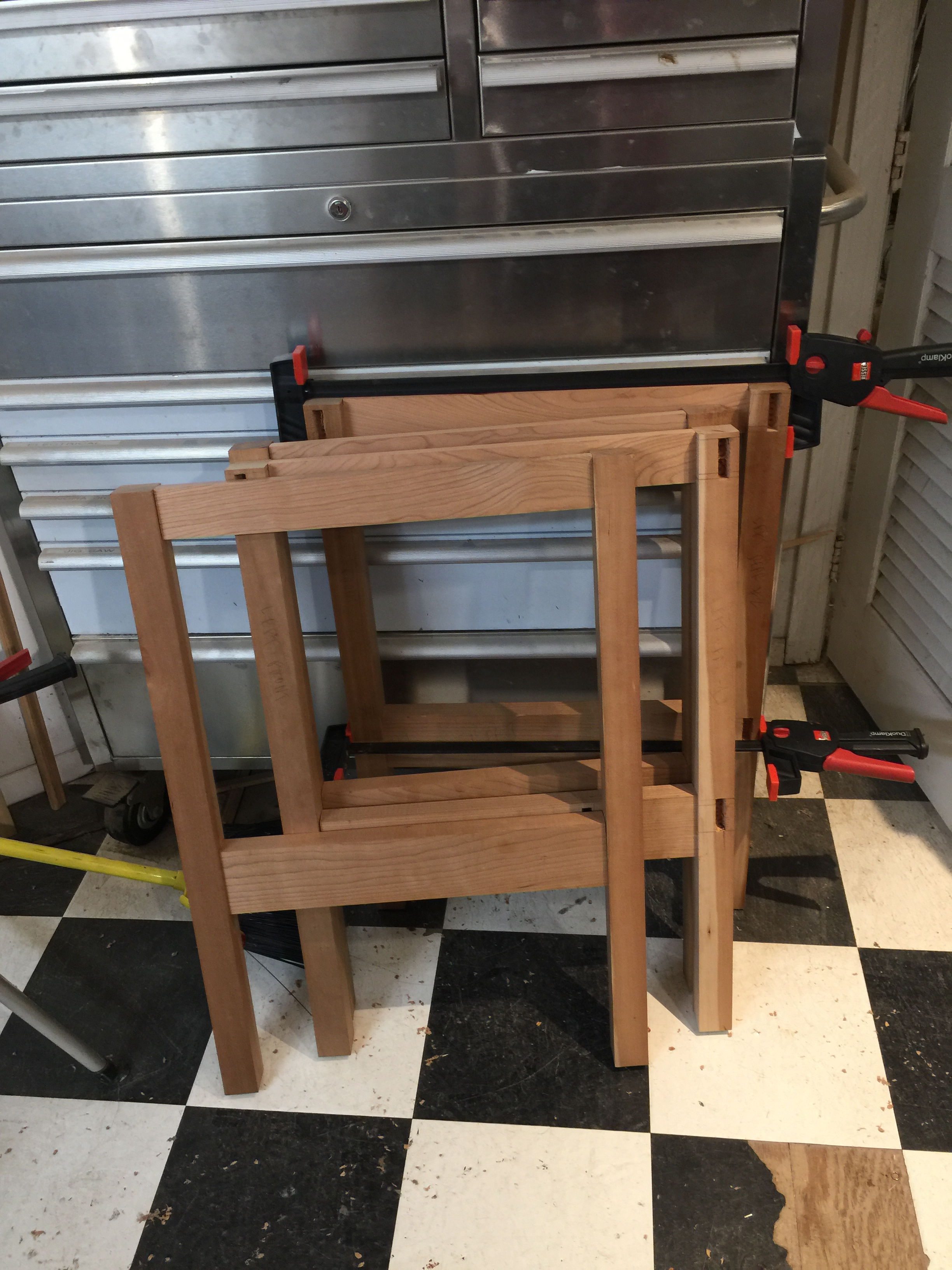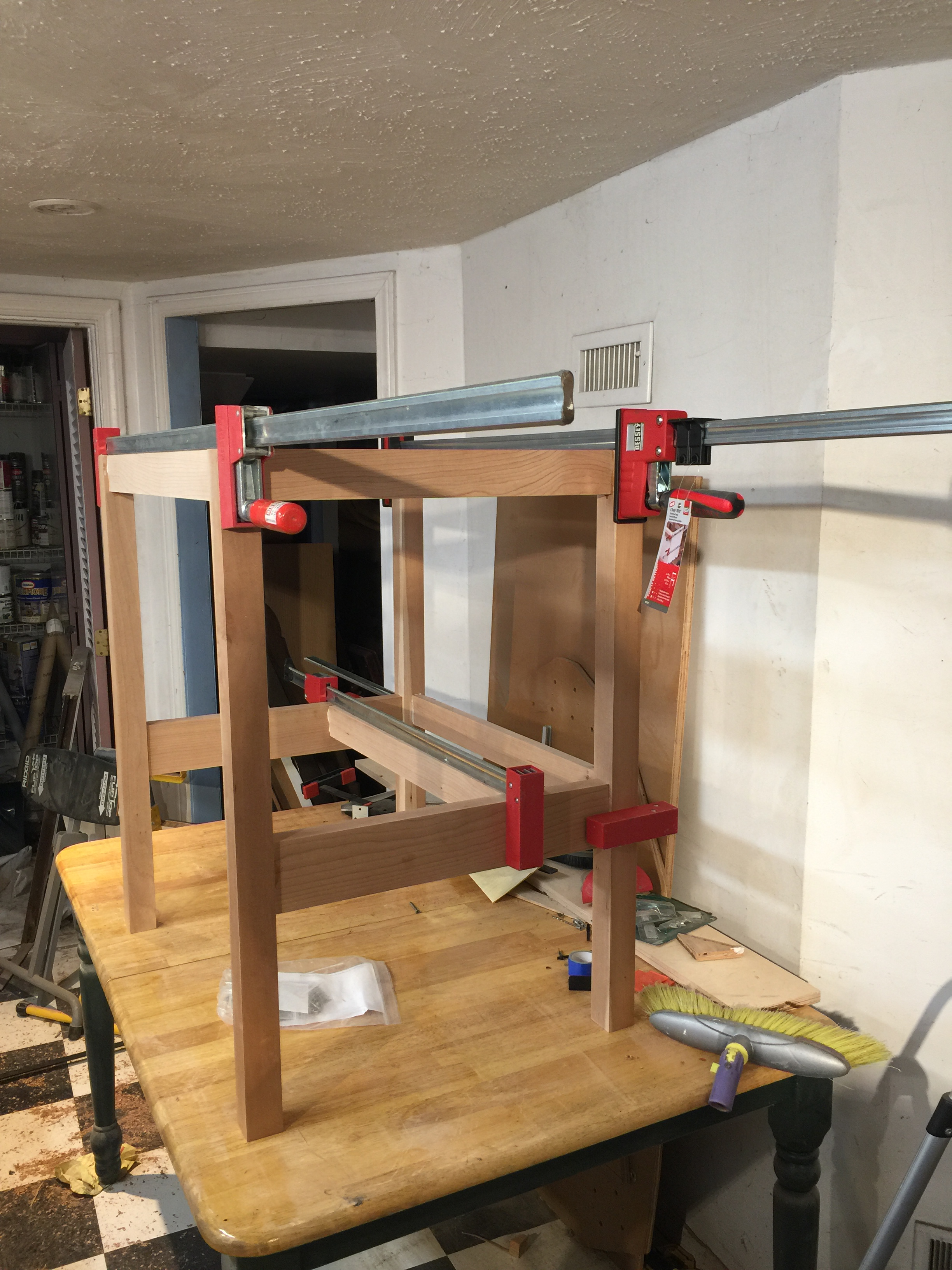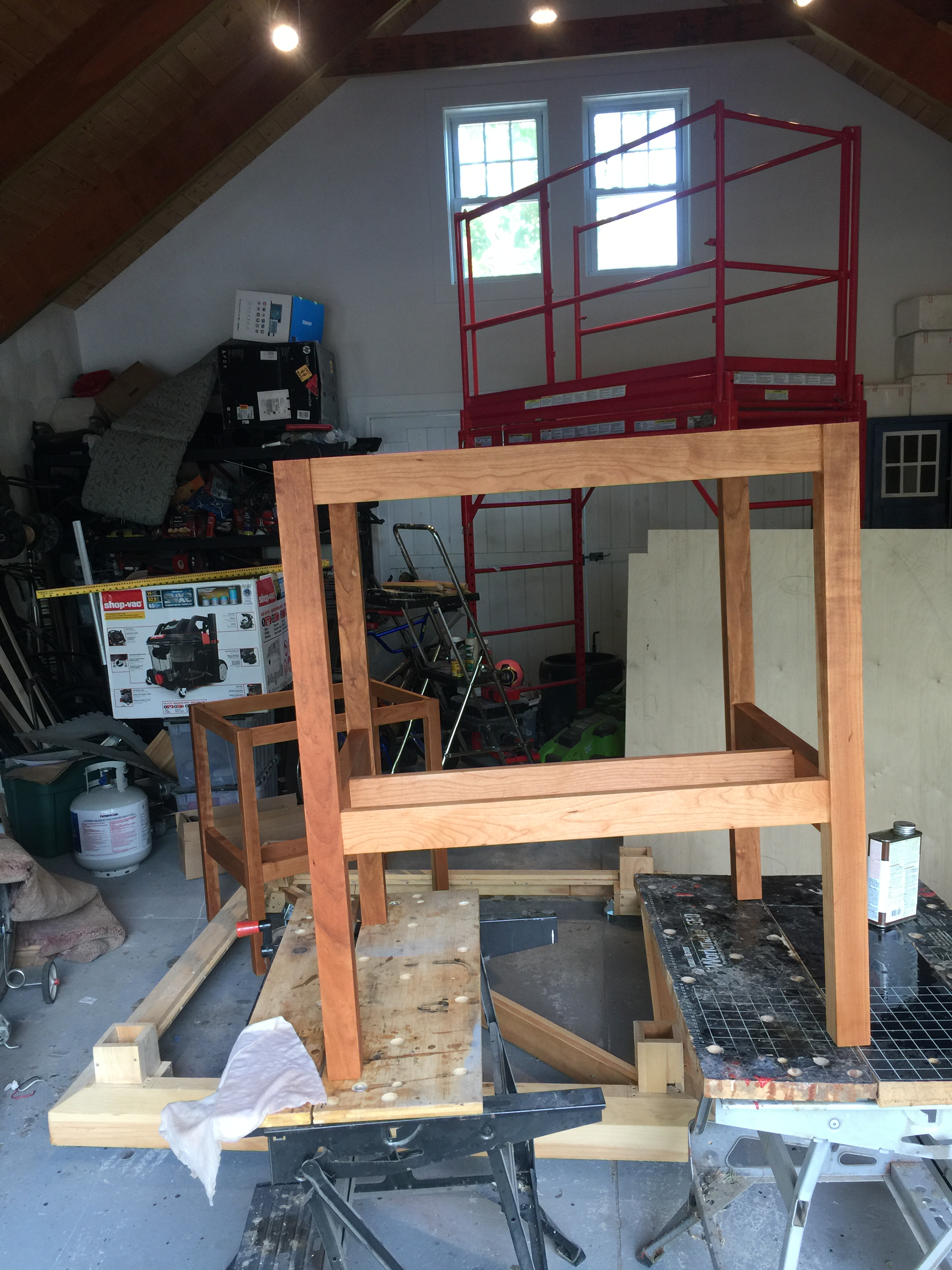 Appliance Stand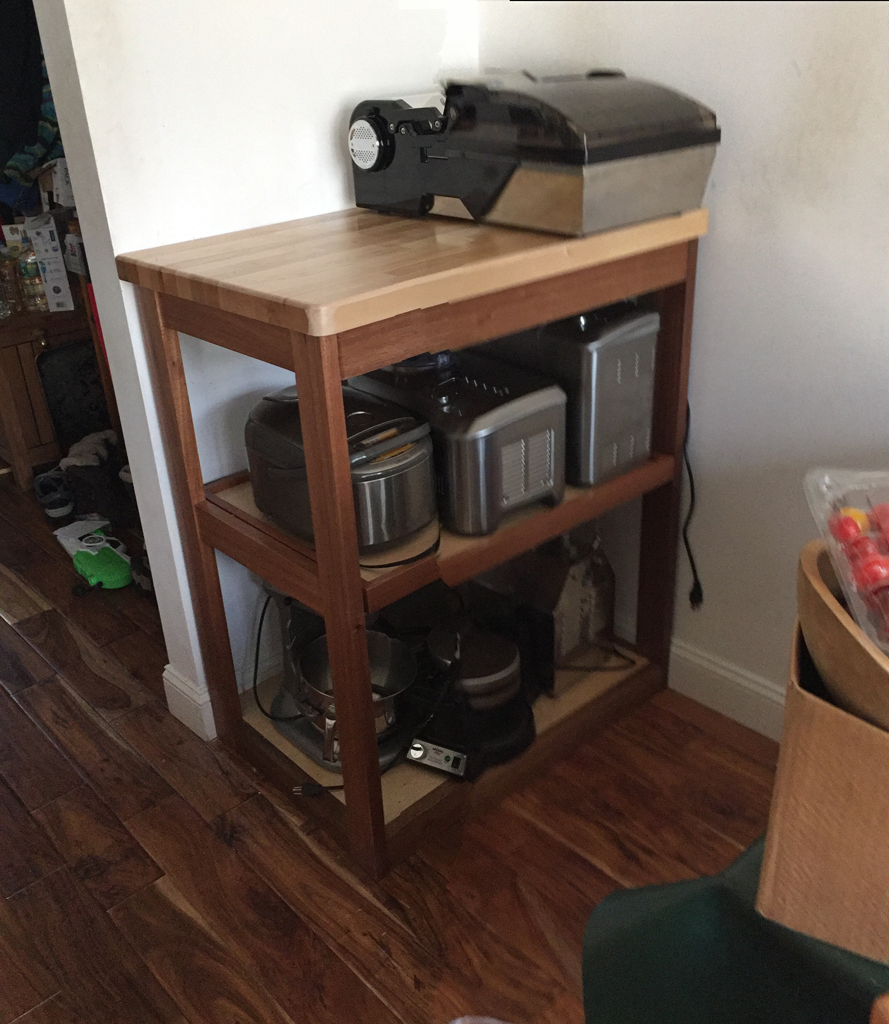 The main distinctive feature of the piece is that the joinery is quite massive. The main legs are twice as thick as the 3/4 inch wood commercial pieces would use and it is built to the exact size of the space with no waste.