My second major build was a full scale reconstruction of the 2010 TARDIS prop. The woodwork is currently completed and it is waiting for summer so I can use the garage for painting.
In keeping with the original prop, this is made from clear pine which is a soft wood making it challenging to work with. This will be sand blasted to 'raise the grain' prior to painting.
In the early stages of the build I was getting rather frustrated with the difficulty of making accurate cuts in a soft material which wants to warp at the slightest provocation. Then I saw some of the original props at the Dr Who Experience and I realized I was doing rather better than some of the pro builders.
Roof The roof is one of the trickiest parts to make

Posts

Each post is 7 foot long and made from four 6"x1" planks biscuit joined. You might think this makes each post 7" square but they are actually 6 1/4.

Sign Boxes

The sign boxes are a detail connecting the four posts.

Sides and Doors

The sides and doors appear to be made as frame and panel joinery. Looks are deceiving.

Base

The base on which the rest of the prop rests. Mine is made in two parts so I can fit it in my van.
Posts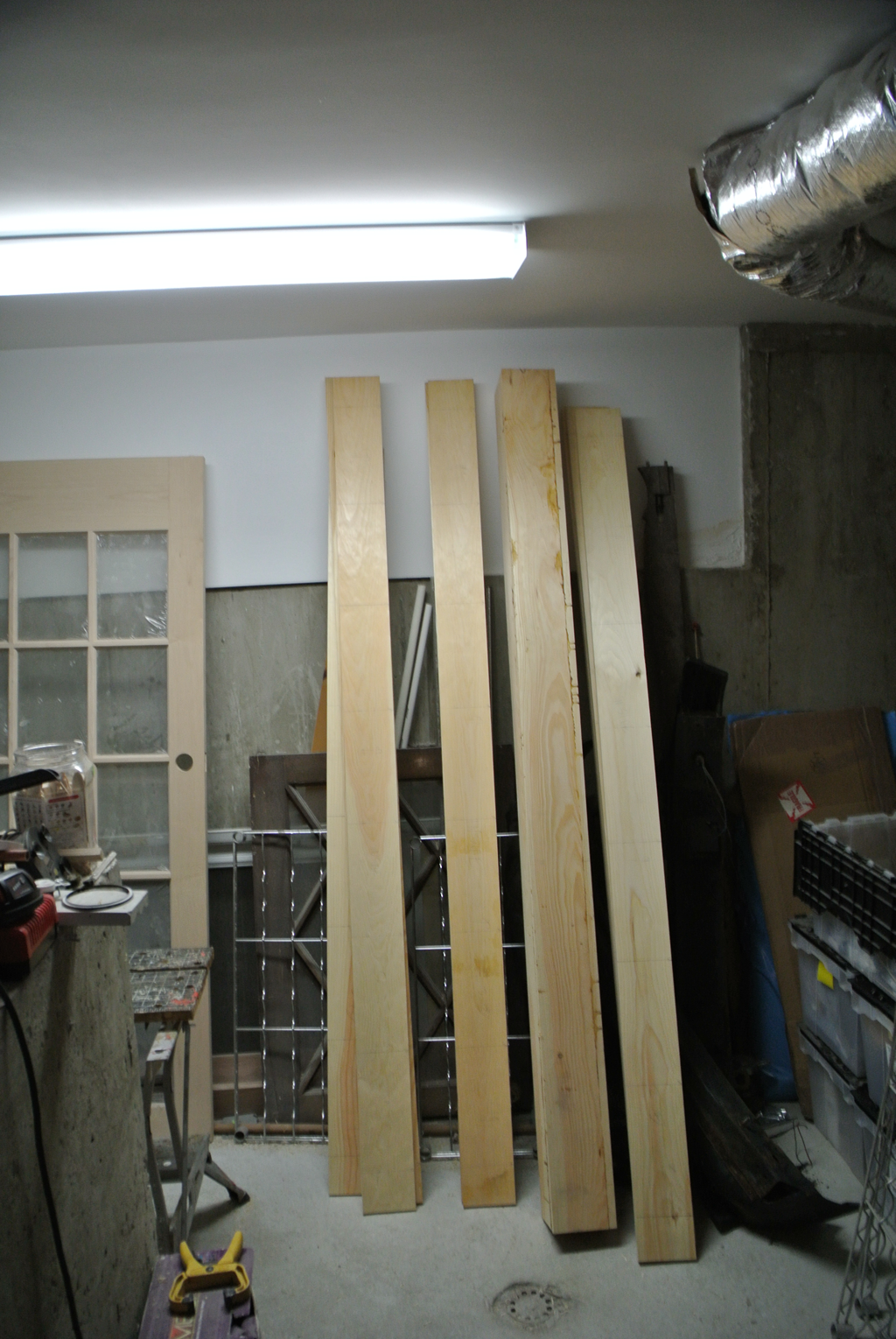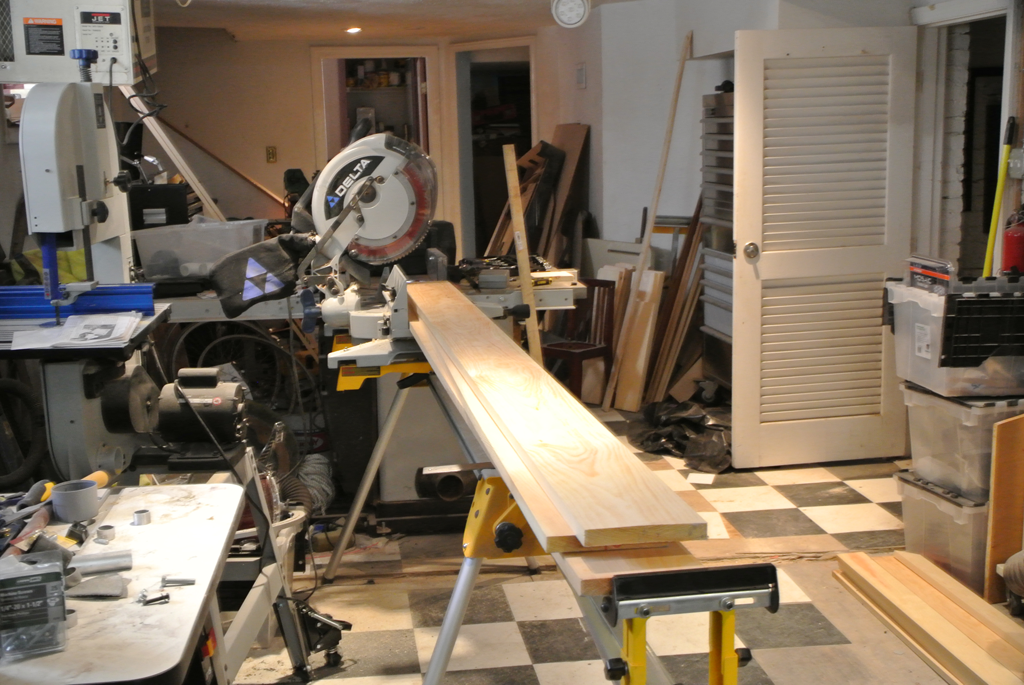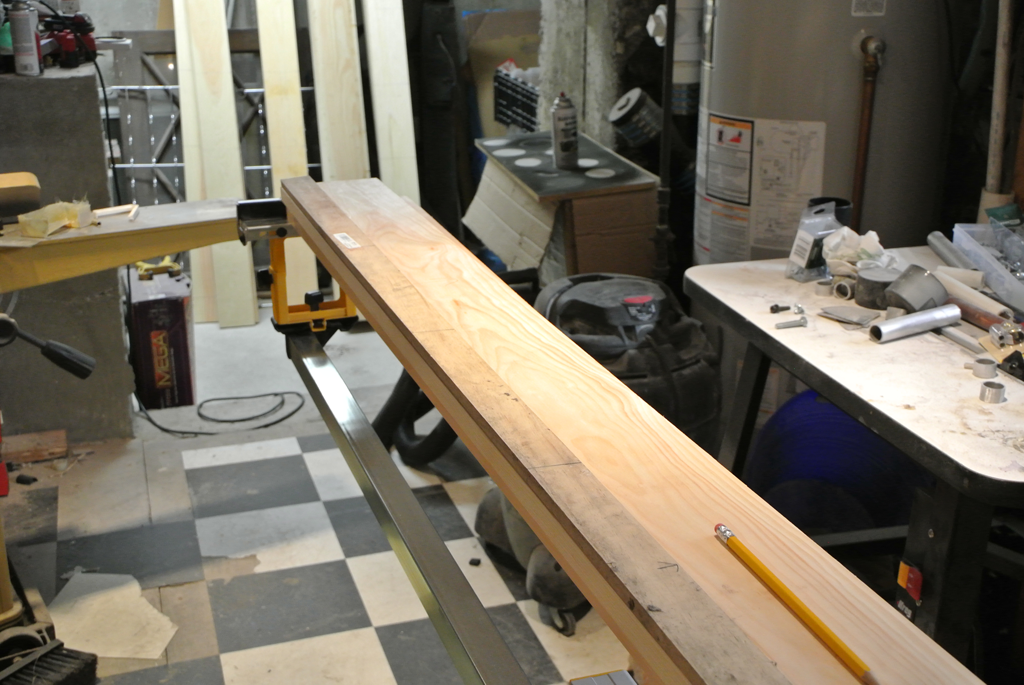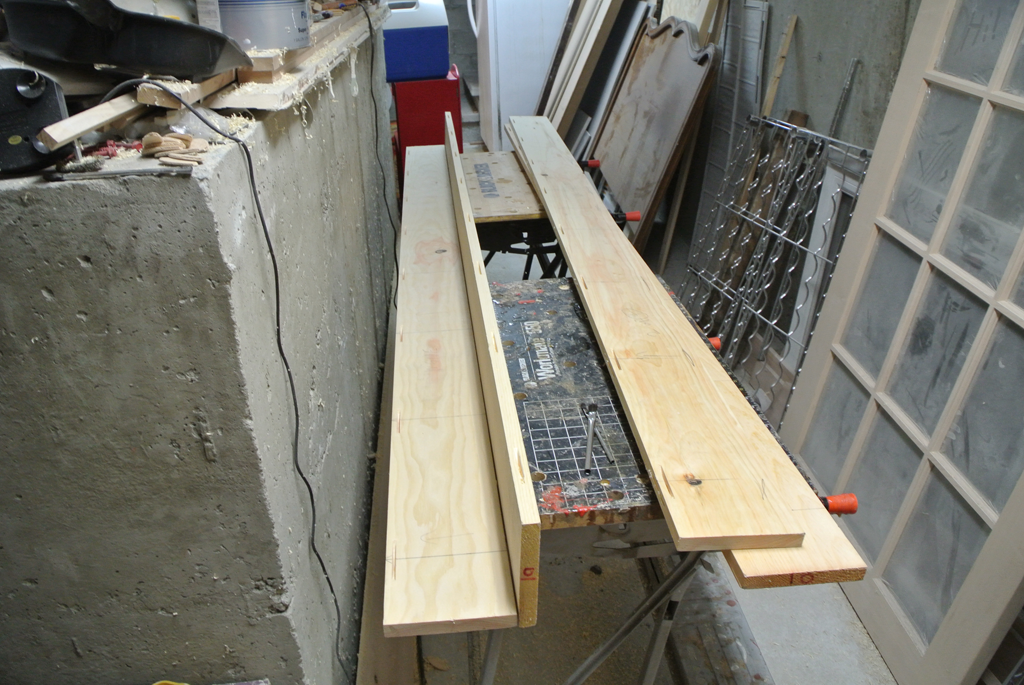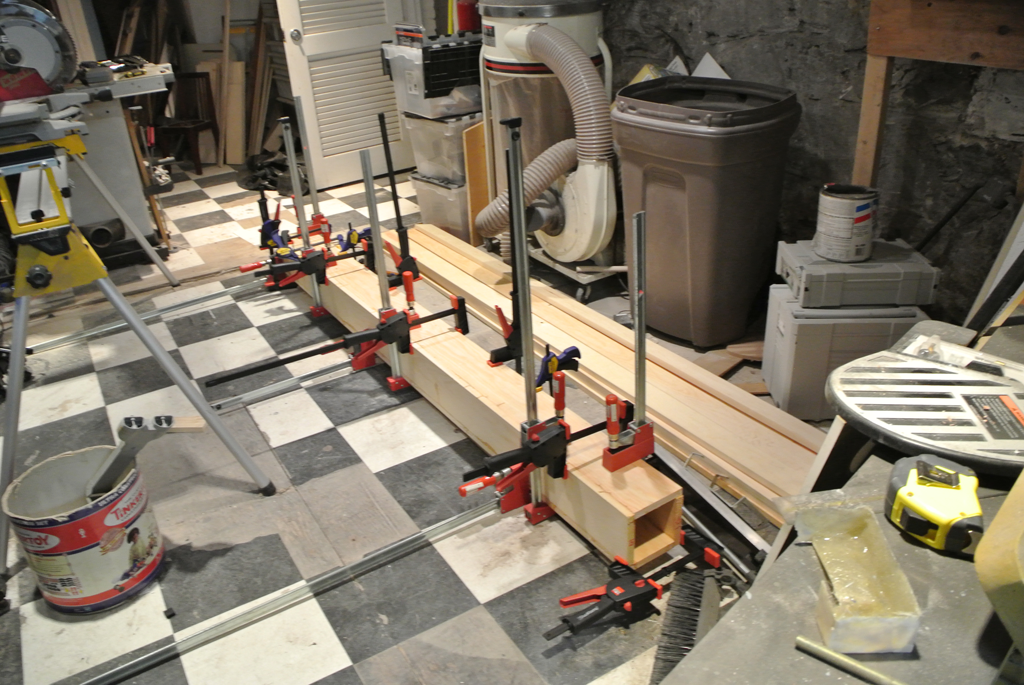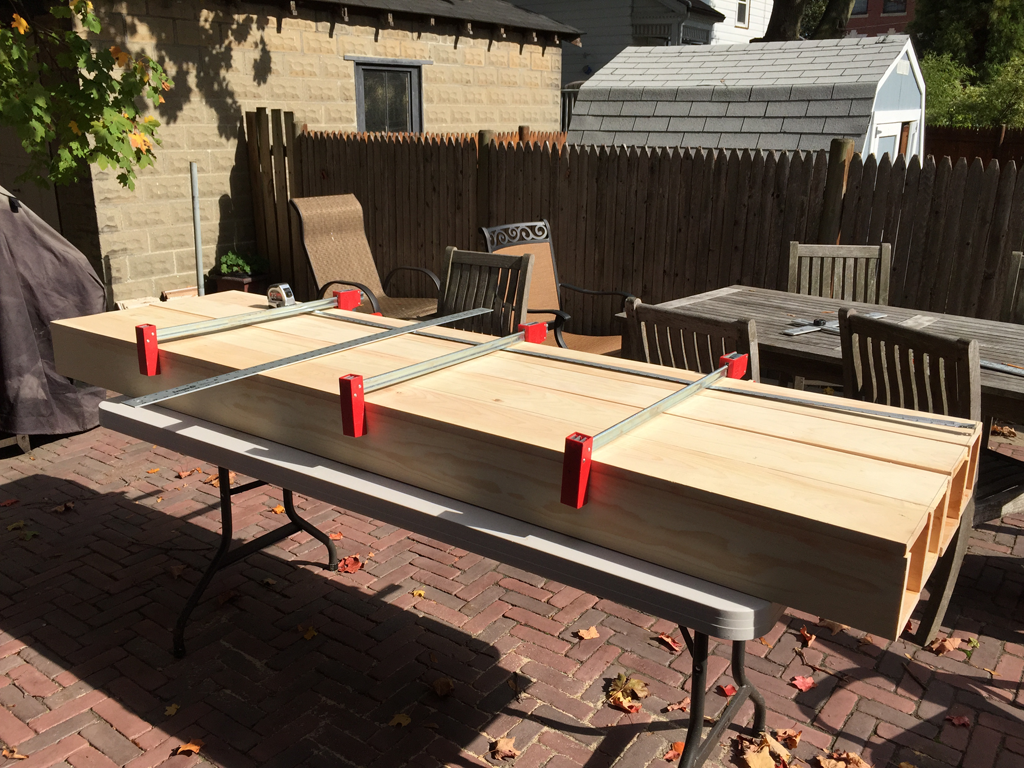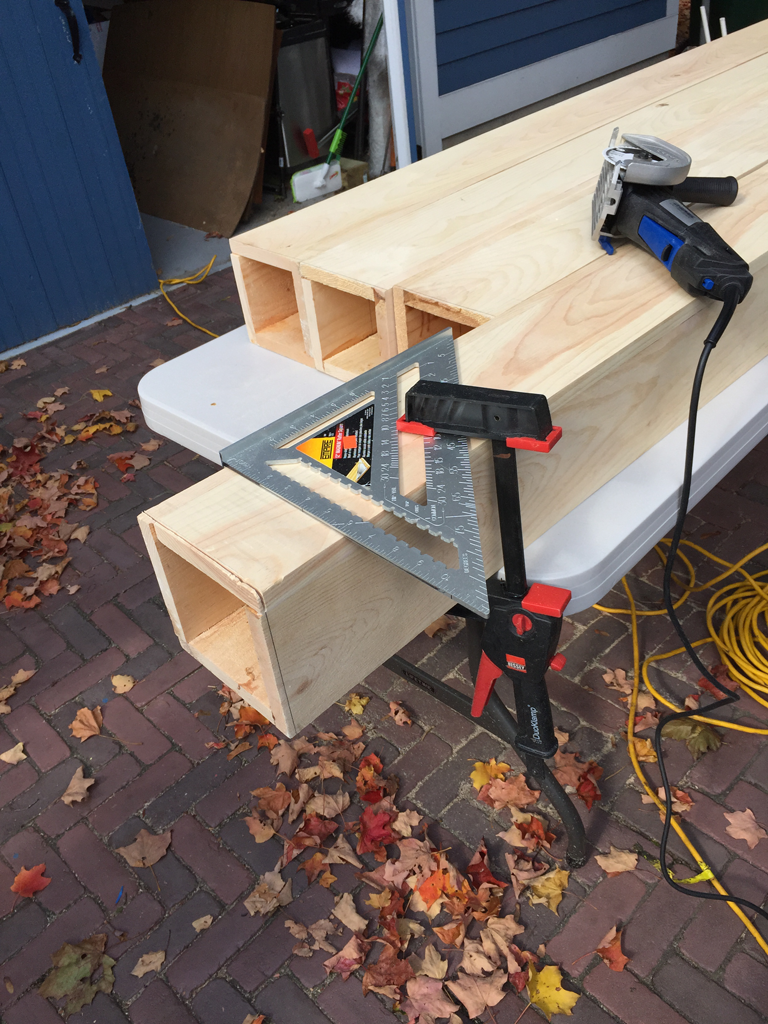 Base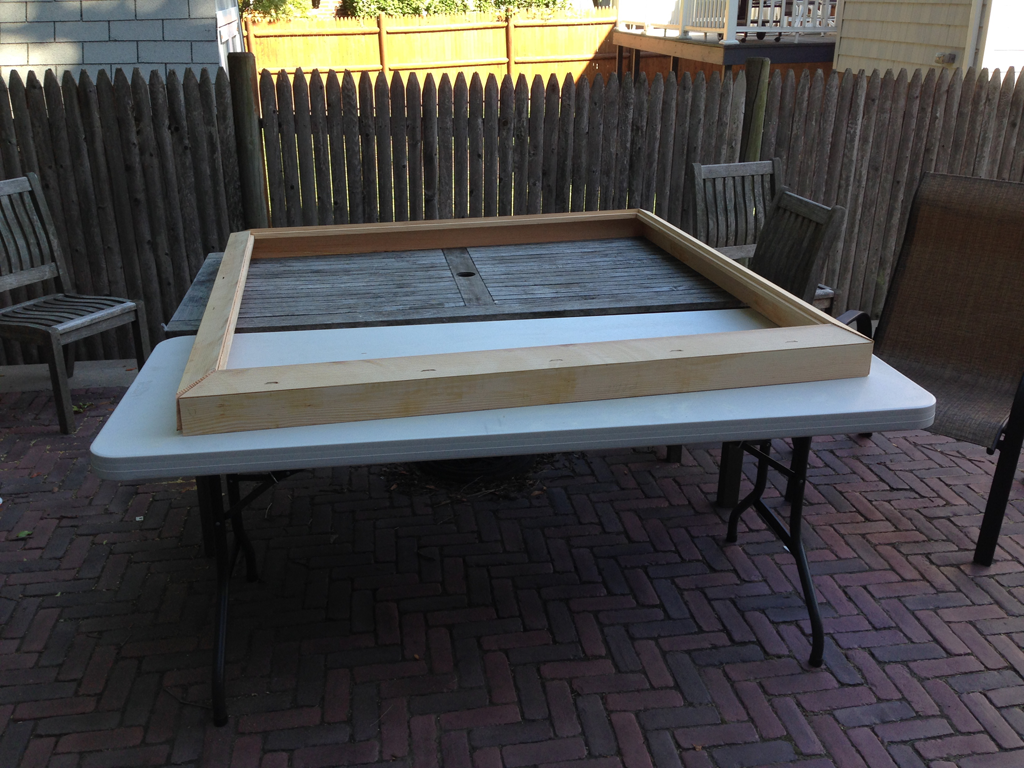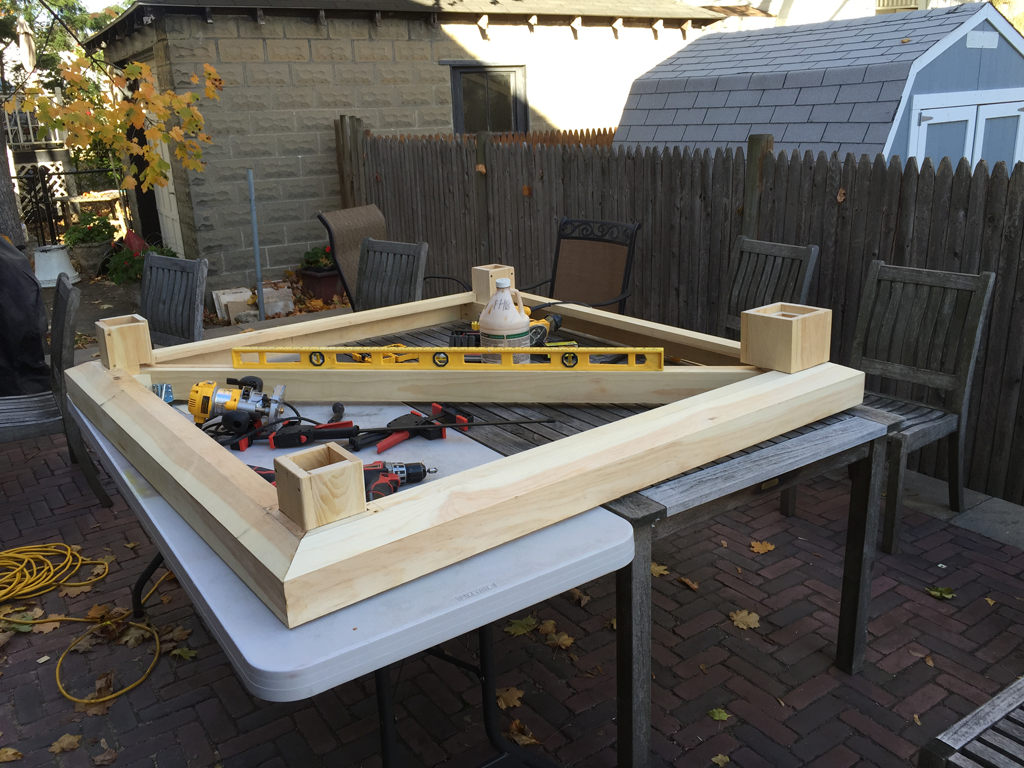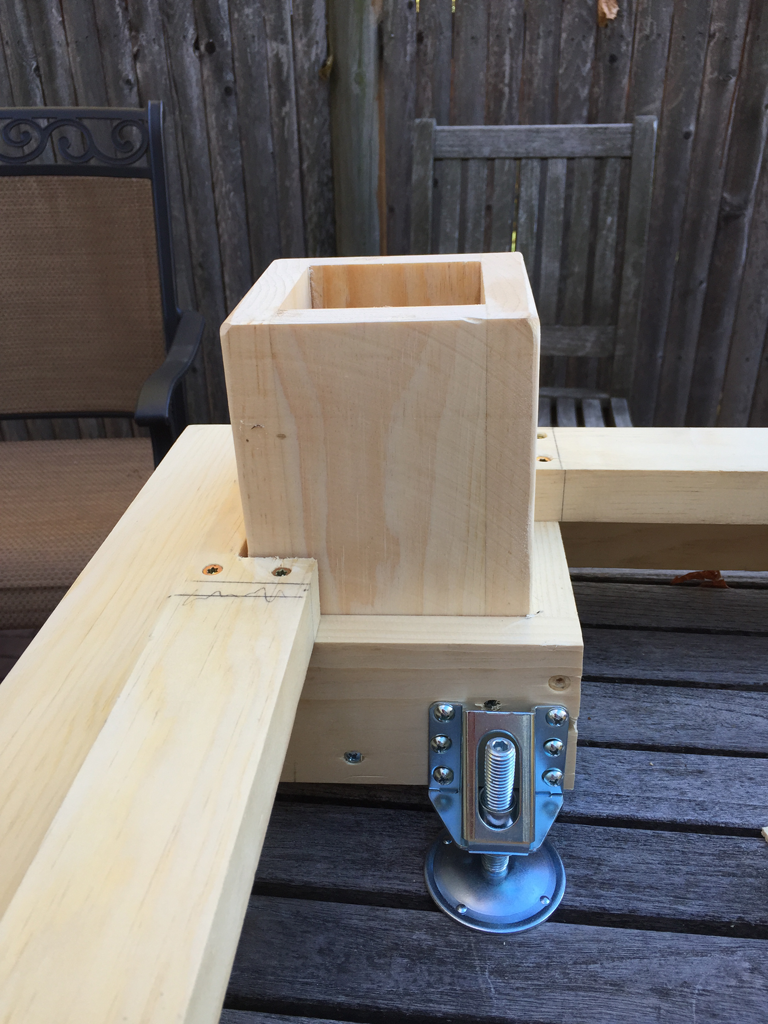 Doors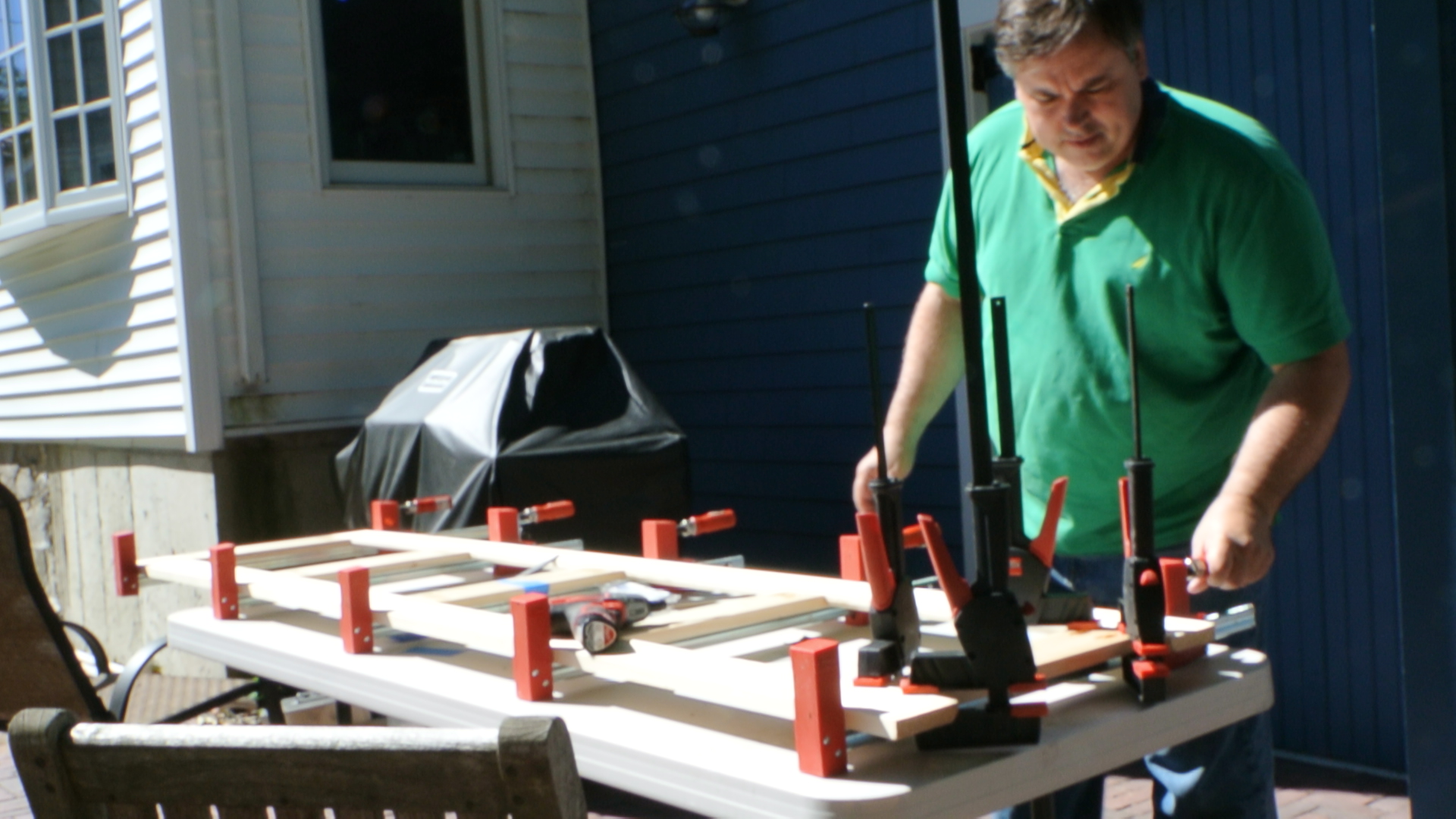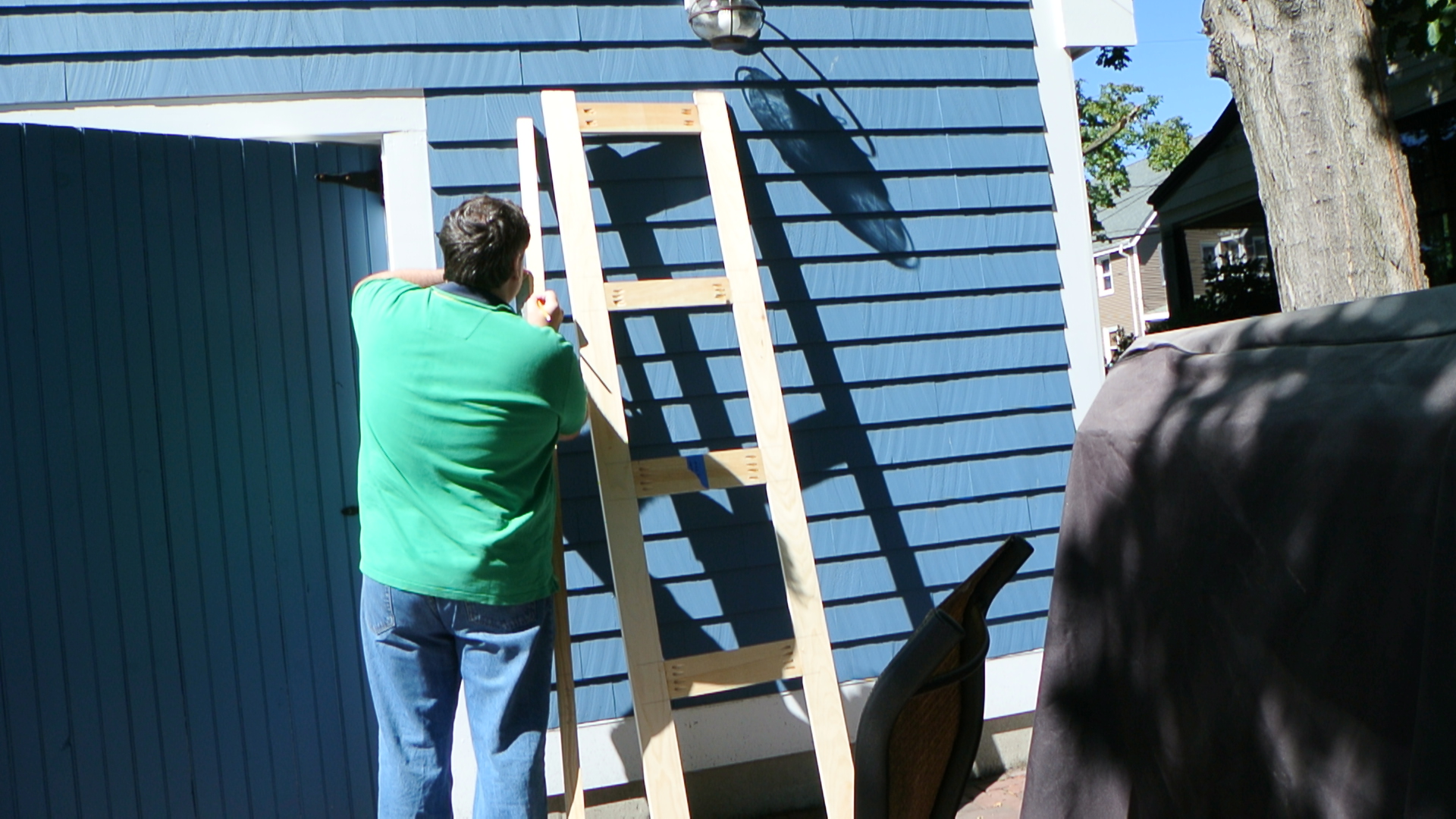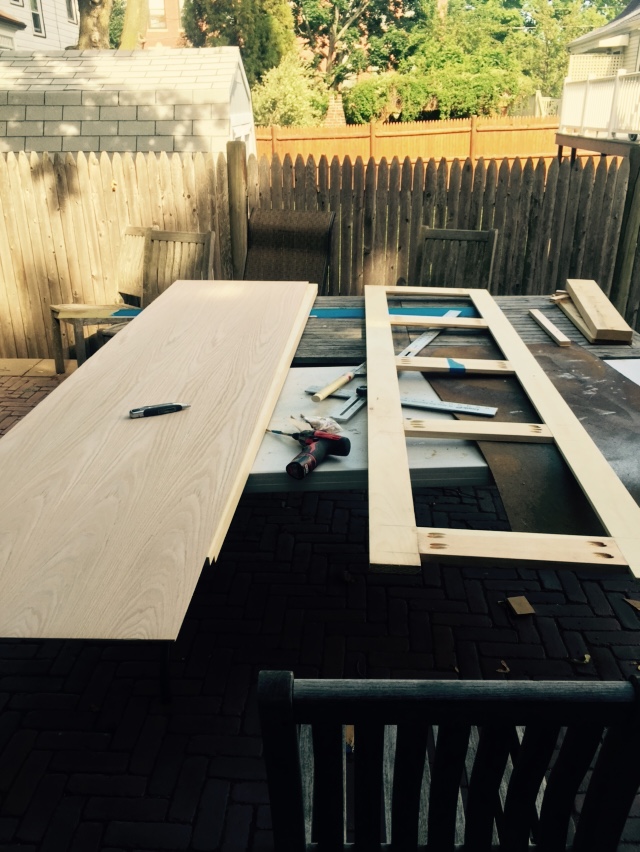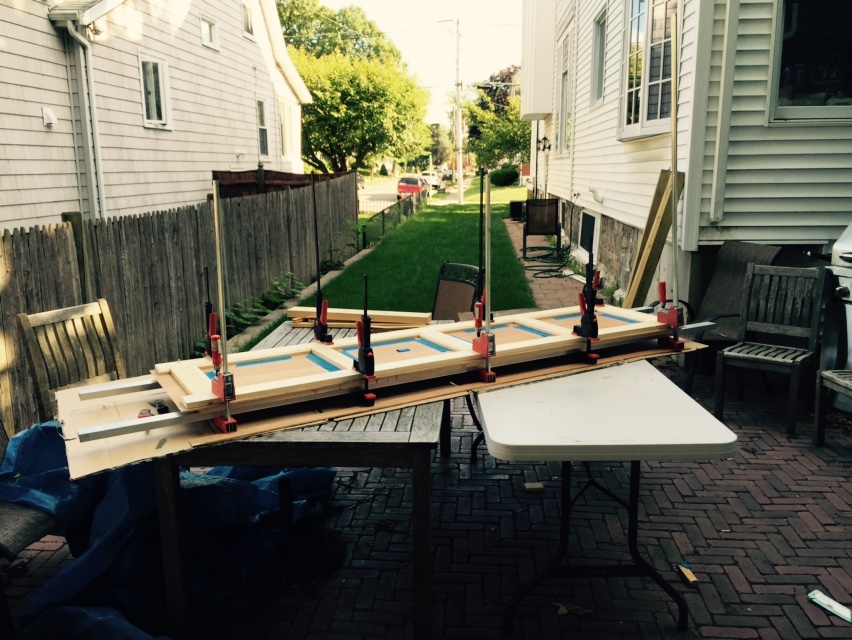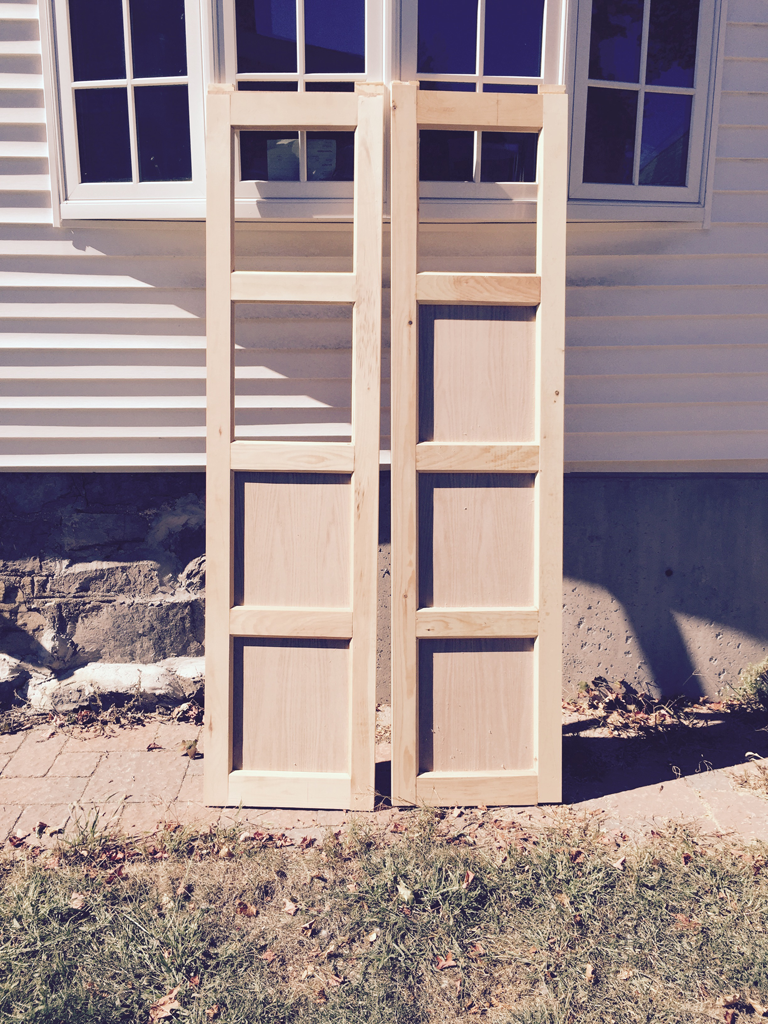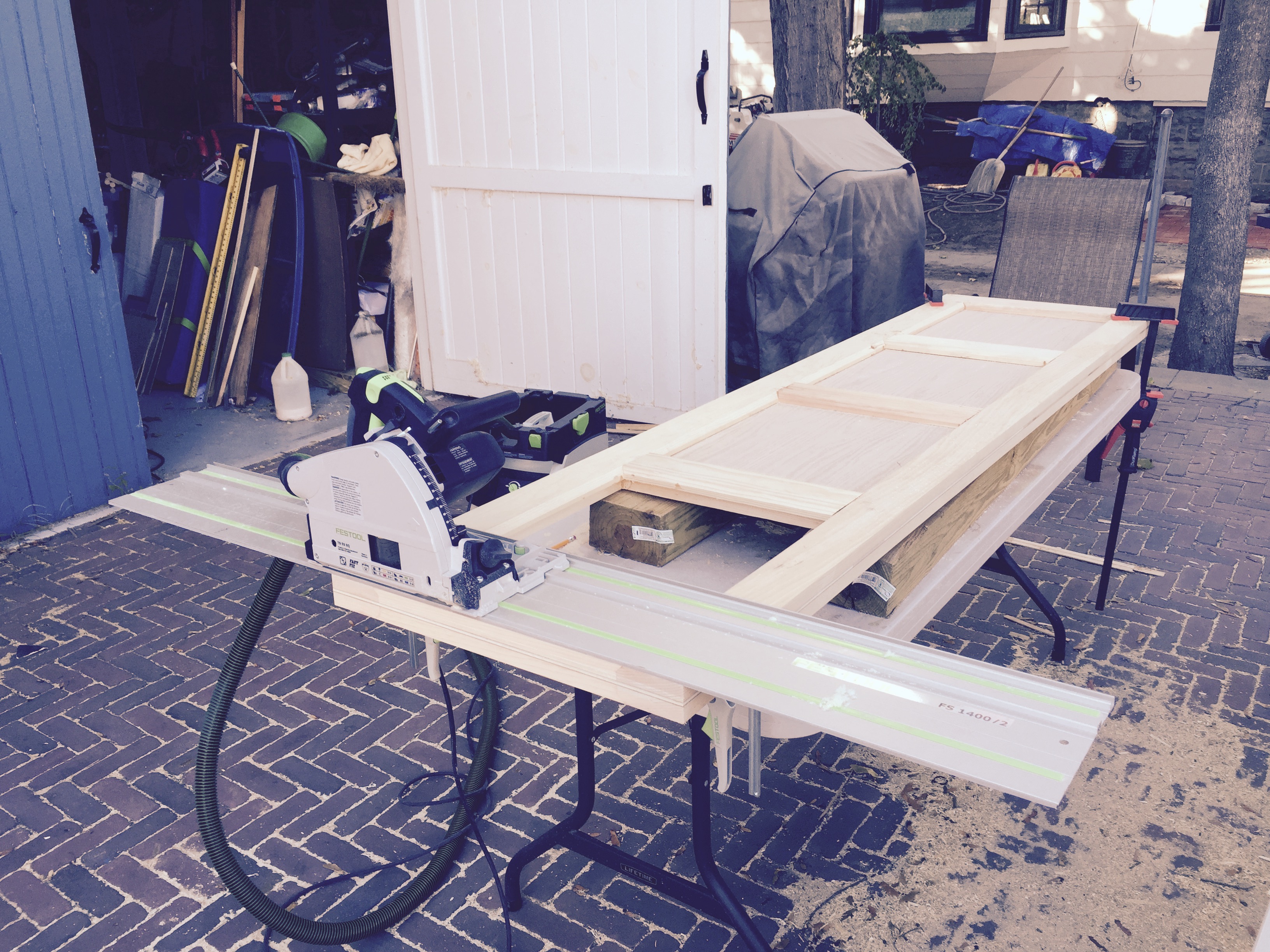 Sides
The sides are just like the doors but twice as heavy!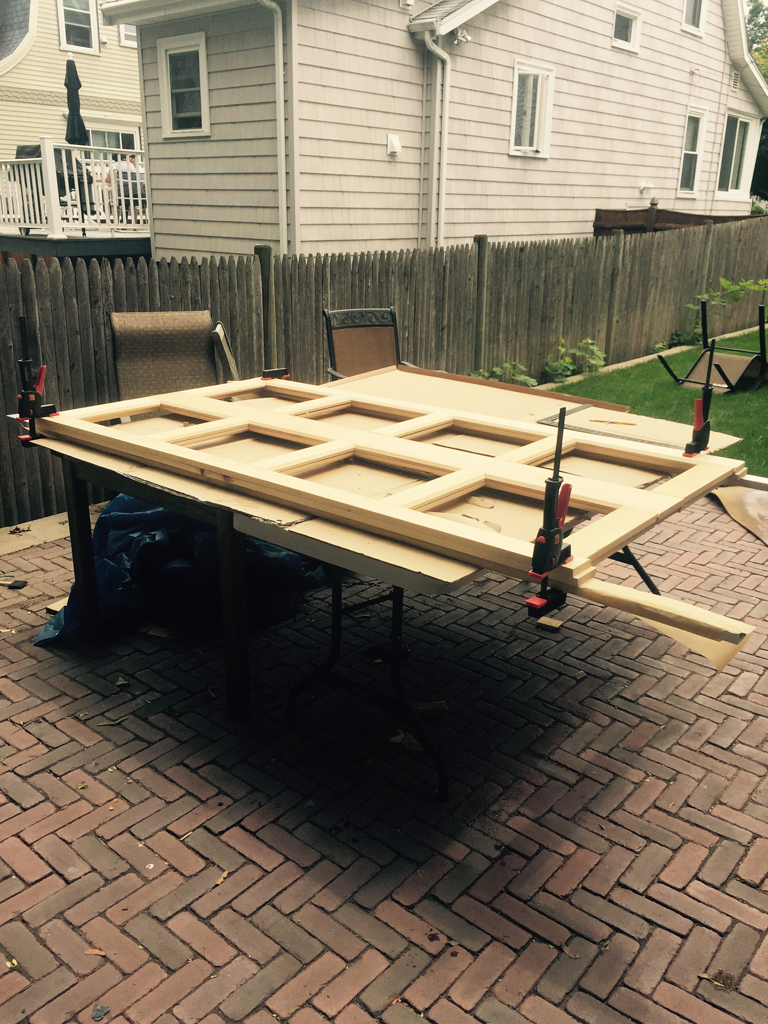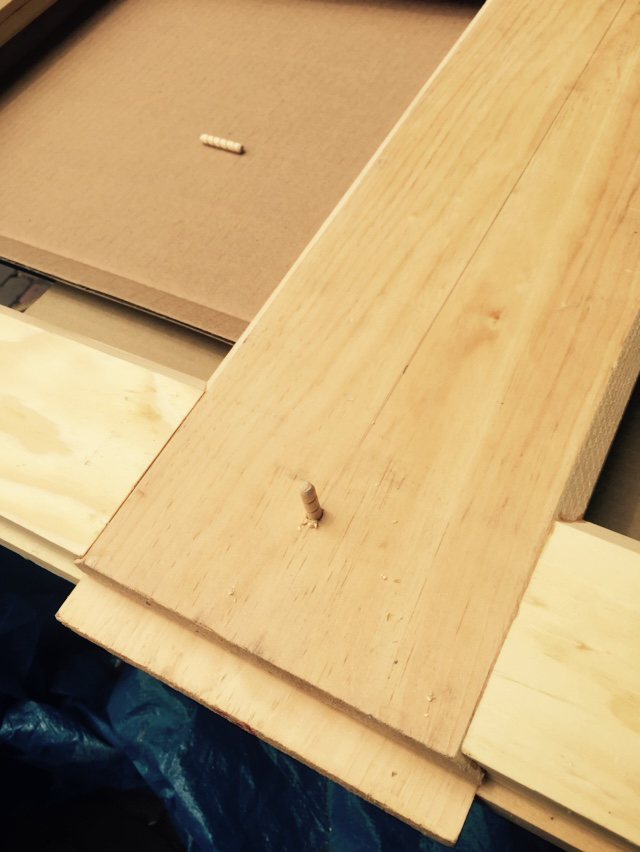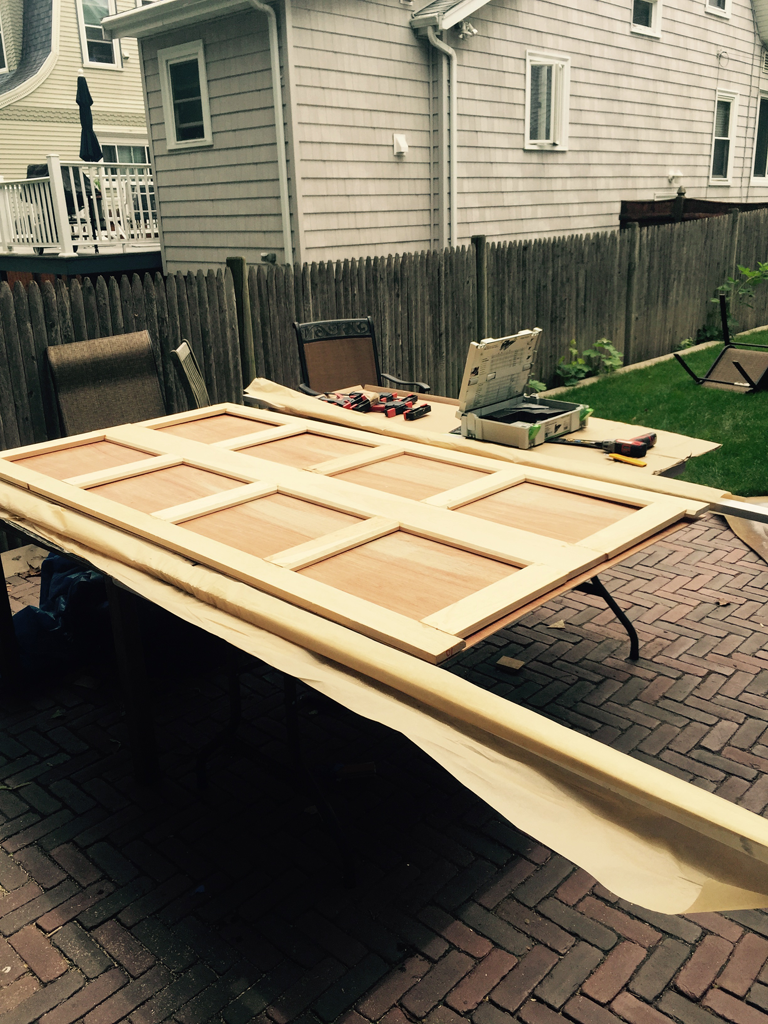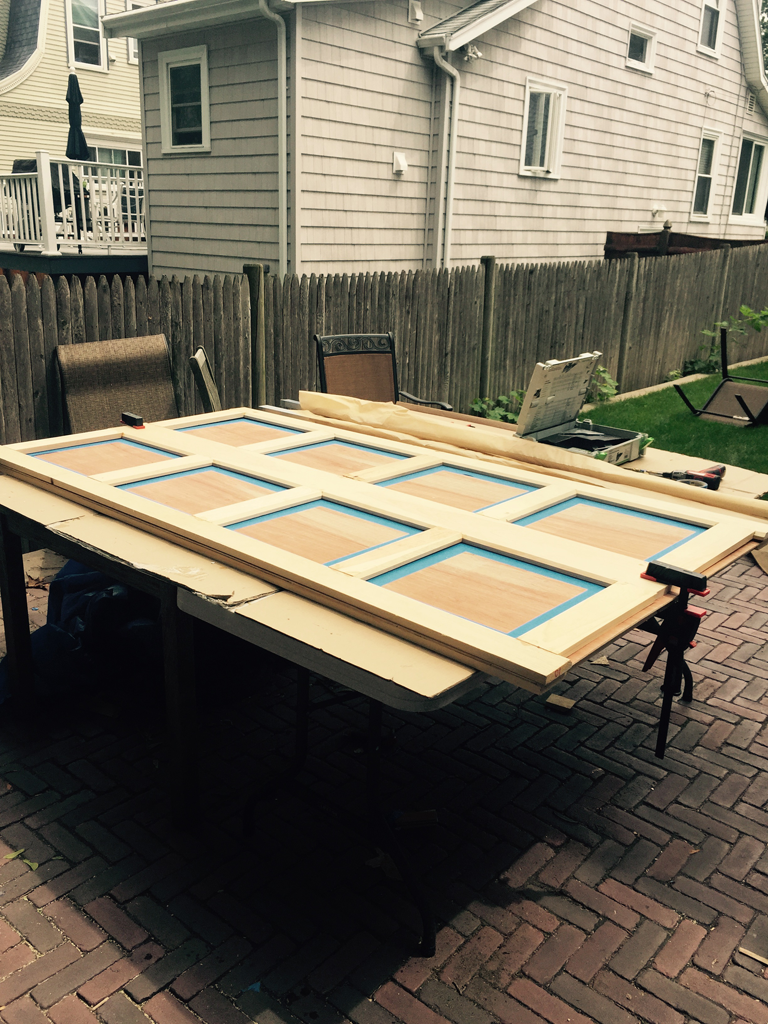 The actual glue up was a very complex affair including the use of two massive aluminium box sections as cauls to help prevent cupping.
Roof
I did not want the roof to have any visible internal structure so the whole weight had to be supported by the edge joints. To allow this, I reinforced the seams with fiberglass underneath after assembly.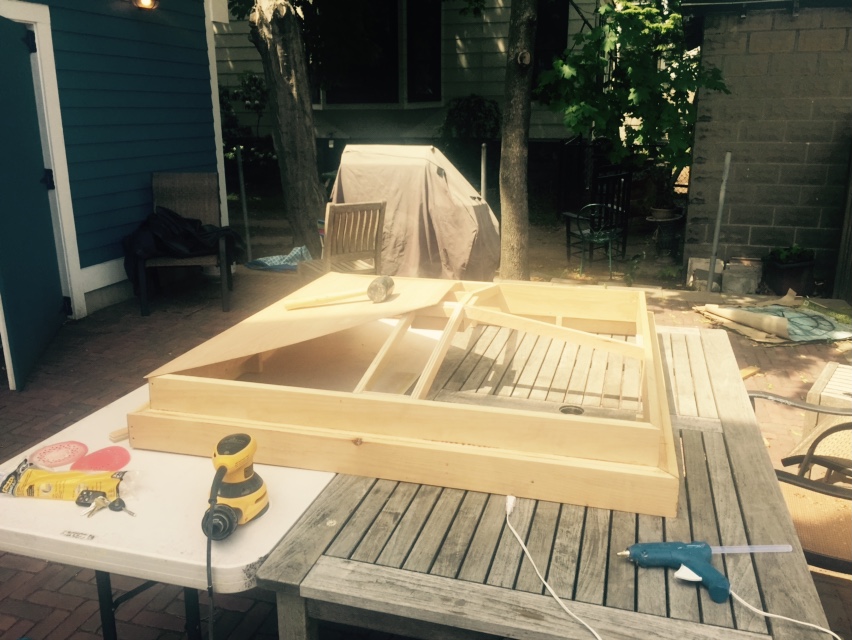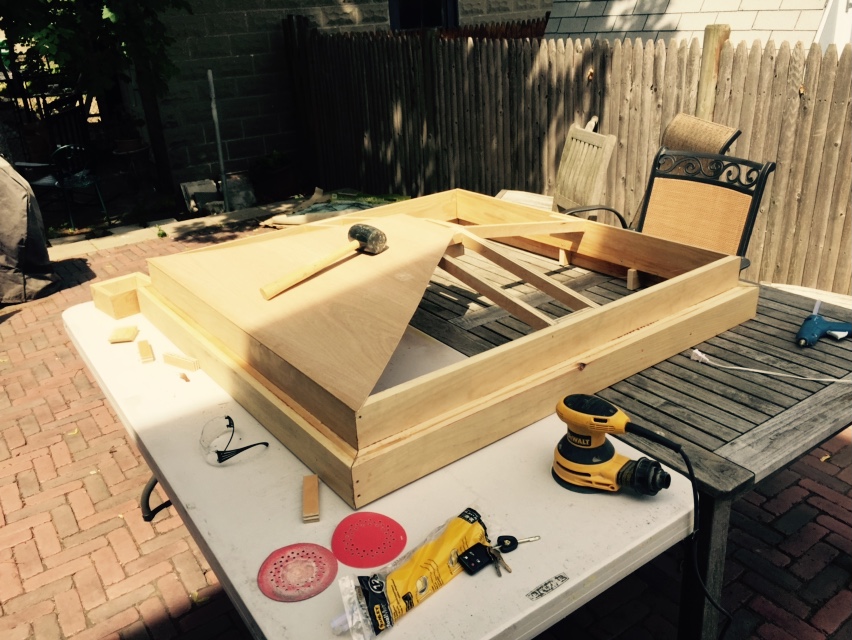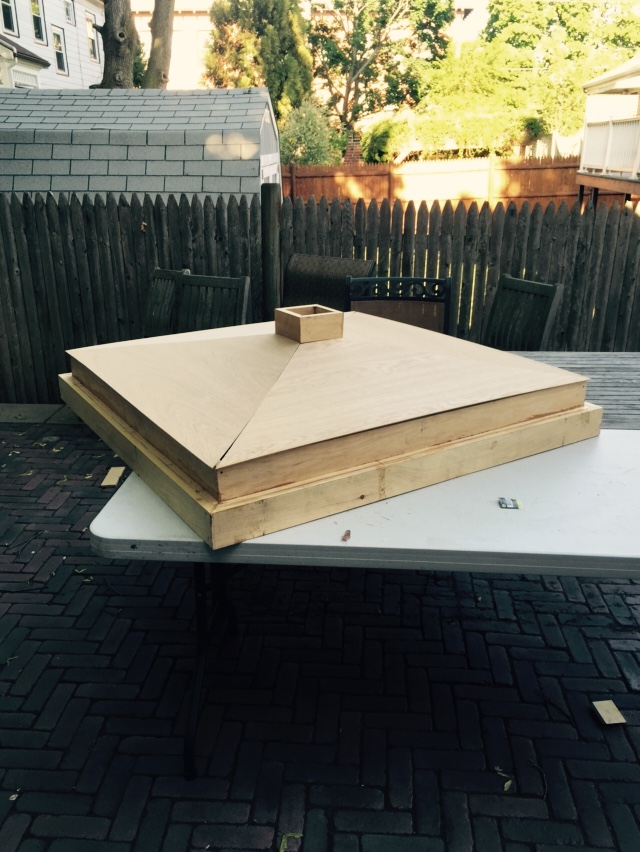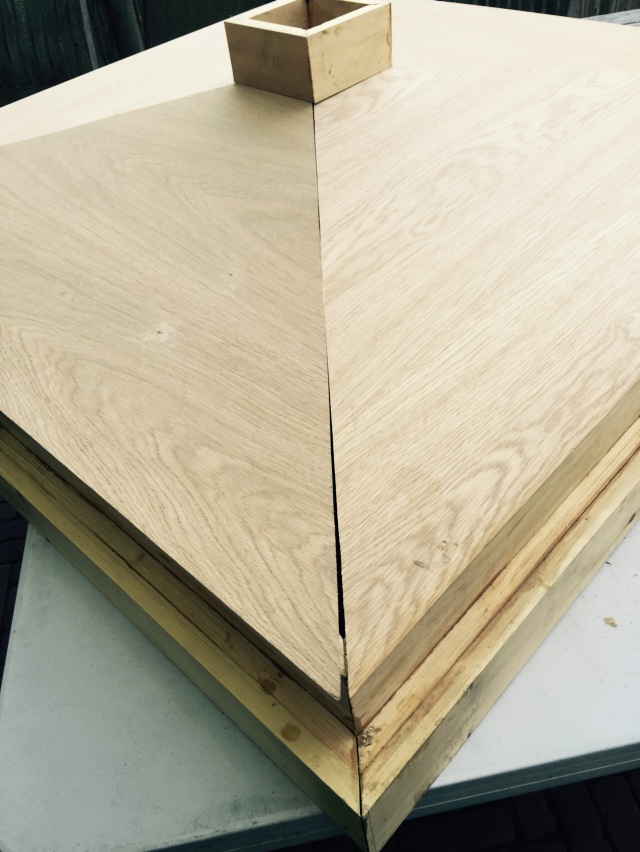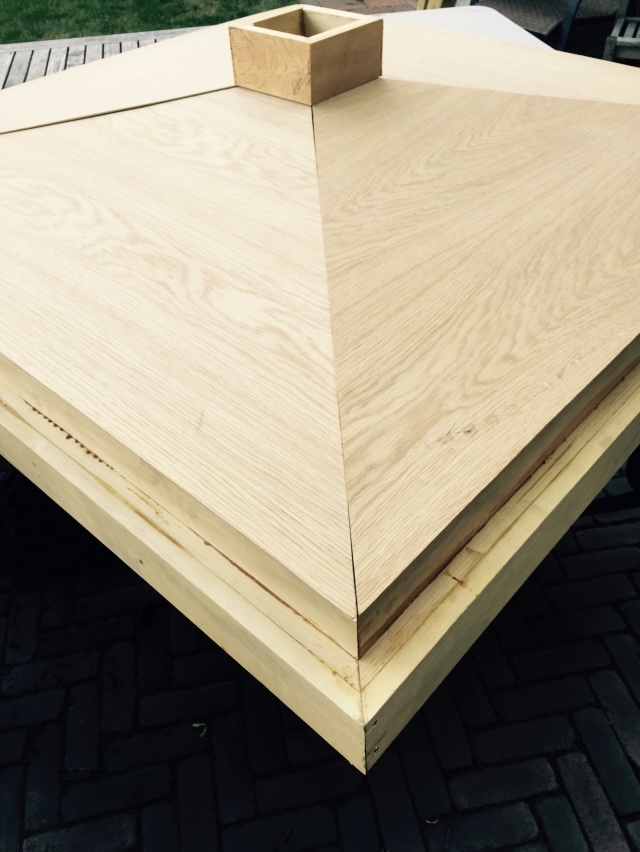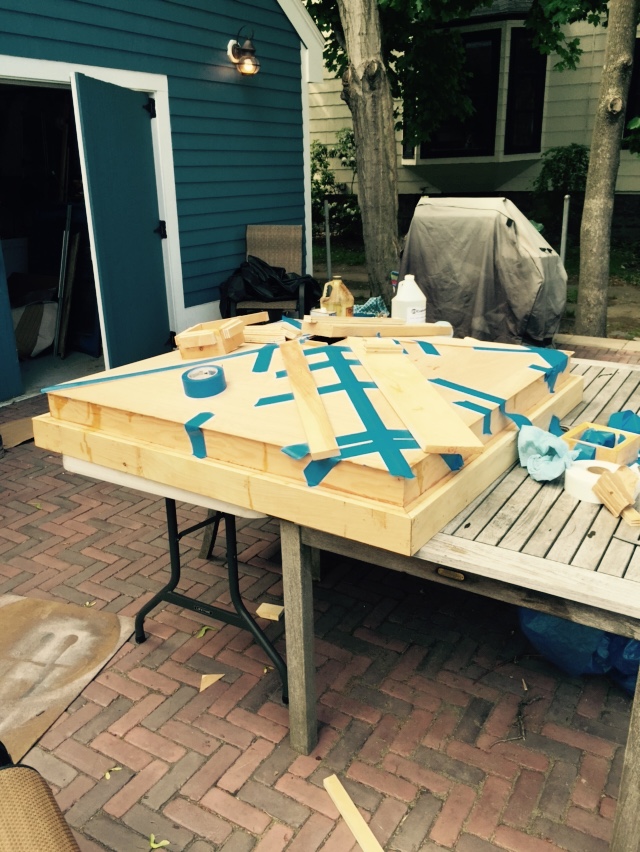 Assembly